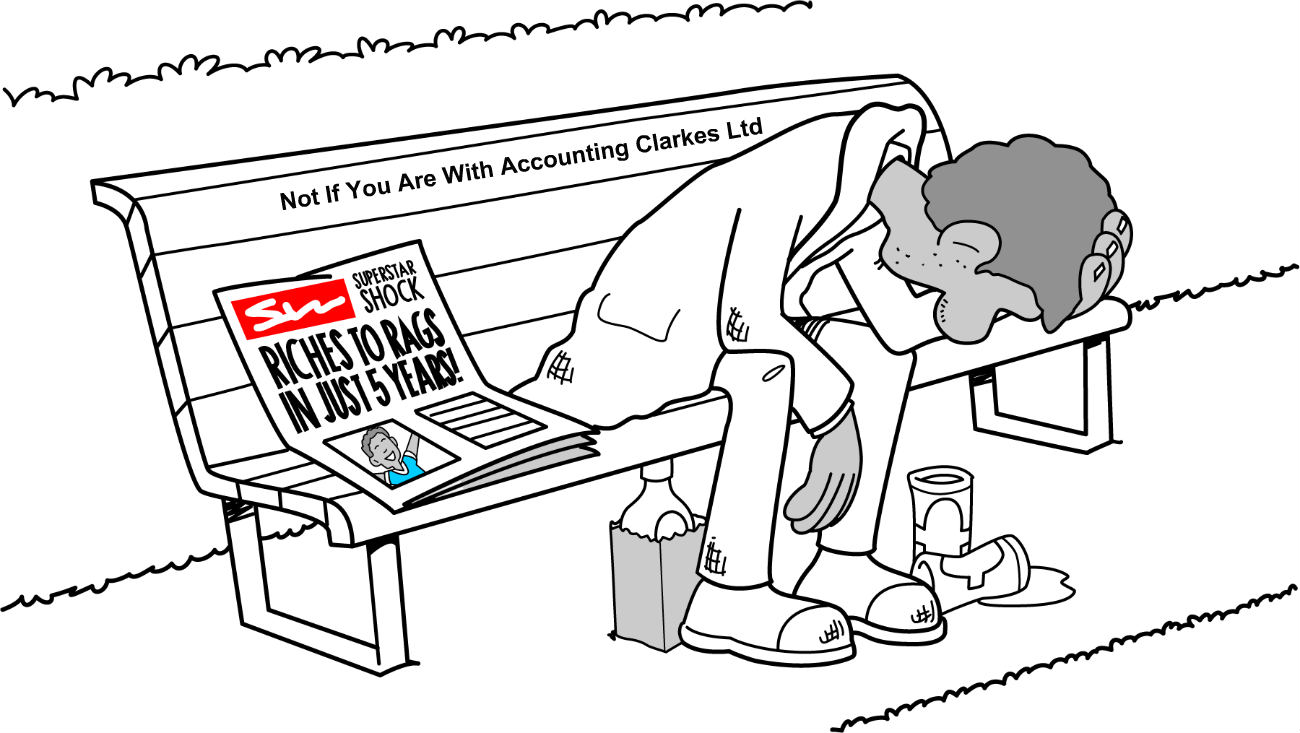 Accounting Clarkes was founded by Gillian and Chris Clarke, due to the continuing demand for top quality bookkeepers and accountants.
You work really hard all year…
But when it comes around to tax time, do you get worried?
You don't want to lose more money than you should to the Tax Man.
It all seems so complicated!
You never really know if you are getting back, or keeping, what money is rightfully yours.
Does this sound like anyone you know, who runs a business without the support of an accountant?
So this tax year make sure you decide things will be different.
We can deal with all your tax affairs – even the complex matters, as we are fully qualified, competent and professional.
We always make sure our clients receive everything they're entitled to – down to the very last penny!
So now when it comes to tax time, you do not have to go it alone against the Tax Man!
With us on your side, you can be sure your financial affairs are in good hands
For complete peace of mind at Tax time, contact us today!