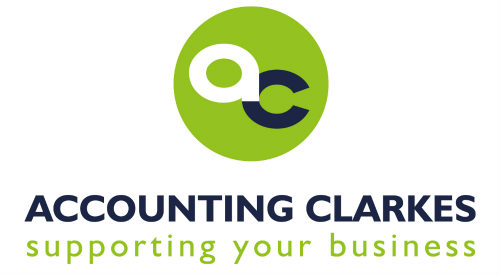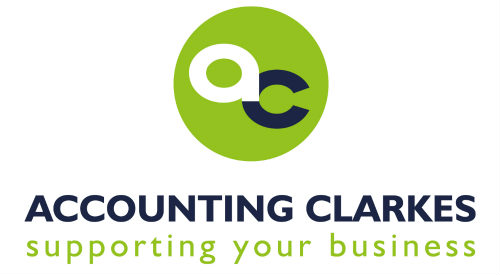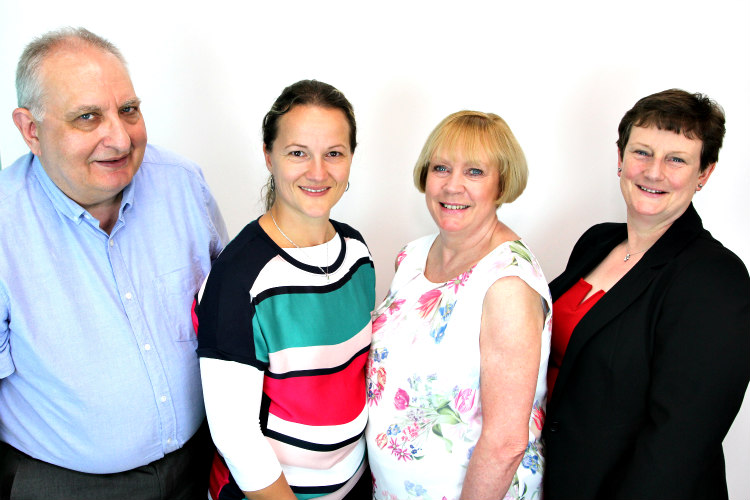 Gillian Clarke MAAT Licensed Accountant, Managing Director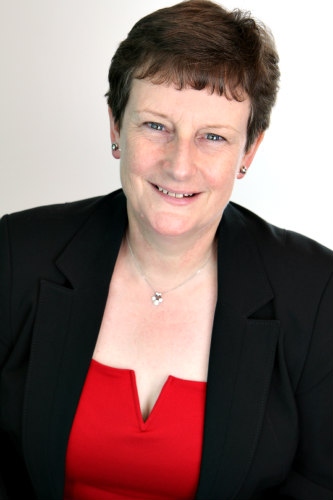 I started my career in private practice learning how to help small businesses with their bookkeeping and accounting needs. From there, I began working with larger businesses in an international environment. I found that while their problems were similar; the preparation needed to manage monthly accounts, the fast turnarounds required and the importance of using computerised systems, increased.
In these roles, I was responsible for setting up budgets across entire organisations, handling complex international accounting transactions and reporting to board level management. I soon understood the complexity of the accountancy industry, and how difficult it is for businesses to navigate their way through it.
It is this that first led me to recognise the importance of helping businesses, not only with the numbers; but with their overall financial wellbeing too. As well as seeing our businesses grow, I saw first-hand how important it is, that as owners, we're happy to get up in the morning and start work.
Having led financial accounting teams in my corporate life, I wanted to use these insights to set up and manage my own practice. My key driver still is to enable businesses to look at the bigger accountancy picture.
That was in 1998 and since then, the practice has expanded. We now work with a variety of organisations, including family businesses and sole traders.
I continue to undertake ongoing professional development with the professional accounting body, AAT, to ensure I can offer clients a full, up to date service and an extensive range of support services.
Building open and transparent relationships with my clients through providing a personal service is still what drives me, and keeps me happy in the morning on my way to work.
It's not all work though, so when I'm not crunching the numbers, I love to do a spot of gardening and needlework or head to the theatre. I'm also an Arctophilist — an avid teddy bear collector.
Numbers know-how: Eddie Izzard, Mick Jagger and Janet Jackson all studied accountancy — so we're in good company.
Chris Clarke, Practice Manager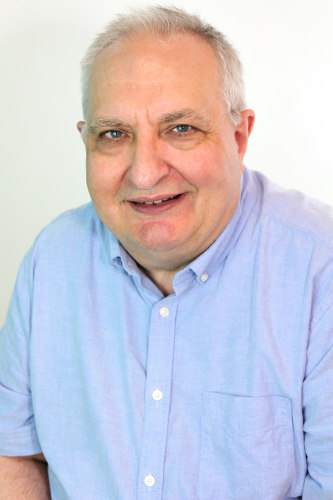 I first joined Accounting Clarkes in 2012 after spending over 30 years in corporate managerial roles.
I set and controlled multi-million-pound budgets, handled stock control and valuation, cash flow management, controlling expenses and salary budgeting. You could say I dealt with a lot of numbers on a daily basis.
With a strong focus on business planning and assessing competitors, I also managed change and developed new initiatives, along with coaching and motivating staff.
As Operations Director at Accounting Clarkes, it is my job to ensure that everything we do, from both a functional and service perspective, meets the expectations of you, our customers.
I share our vision to overcome finance as a taboo subject. We continue to place ethics and integrity as our highest priorities. This enables us to help businesses make decisions today that impact their future, positively.
In my spare time, I enjoy watching the cricket and reading up on World War II History. I also quite like public speaking and have been fortunate enough to win some accolades from Toastmasters International UK.
Numbers know-how: The Monty Python sketches regularly found accountants a laugh-inducing and joke-producing trade. Rumour has it these were inspired by John Cleese's father, who wanted him to go into the world of accounting.
Helen Milne-Williamson, Personal Assistant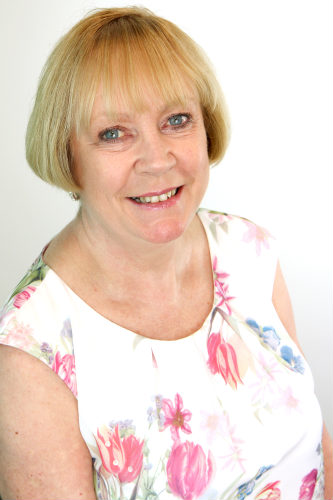 I help answer customers' queries and ensure the smooth running of what is a bustling practice.
After competing diplomas in French, German and secretarial studies, I entered the world of admin, and it's one I've loved for over many years. I've worked as a personal assistant for a wide range of companies making sure stress is kept to a minimum.
The people are what make a business. And, at Accounting Clarkes, they're friendly and fun. I enjoy being part of the team and knowing that I'm supporting the company to help its customers.
I bring organisation, accuracy, loyalty and hard work to the team — which are all par for the course in a busy office.
My typical day-to-day involves being the first voice that many of our customers hear. I look after their emails and manage queries. I also plan and arrange team meetings and appointments to support our efficiency and productivity.
When I'm not on the phone or answering emails, I love cooking, especially Indian and Thai cuisine. I'm a huge Ed Sheeran fan and try to travel at every opportunity. And my guilty pleasure has to be jelly babies — there's a special spot on my desk for them!
Number know-how: Okay, well this one is more about words. Bookkeeping is the only word in the English language to have three sets of letters one after the other.
Gyongyi Varfoldi, Part Qualified Accounting Technician
I use my IT knowledge and industry experience to create simple and automated processes that enable us to finish different tasks faster and meet deadlines earlier.
After obtaining a software developed degree, I worked in the IT industry as a software developer in Hungary. I then came to the UK and studied AAT levels two to four at Farnborough College of Technology.
My latest task has been to look at document management to maximise efficiency when handling customer queries and needs. I find accuracy and punctuality are crucial in any business, but particularly when supporting businesses on such a strategic level.
Since coming on board in 2017, I've had the opportunity – and pleasure – to support Gillian and Chris on different clients' accounts. I engage in both primary and more advanced tasks to enhance my training.
In August 2018, I passed my AAT Level 3 accreditation. I am looking forward to starting my AAT Level 4 in September 2018.
When I'm not spending time with my two lively boys (who have lots of energy!), I opt for some gardening or a spot of DIY around the house. You name it, if there's a decoration or alteration to be made, then that's where you will find me. Either that, or reading a crime book, or two!
Numbers know-how: Who knew one of the biggest dates on the film calendar, the Oscars, and accountants had so much in common. In 1935, and every year since, a collection of accountants have spent around 1700 hours counting each Academy Award ballot.
Kelly Potter, Admin and Bookkeeping Assistant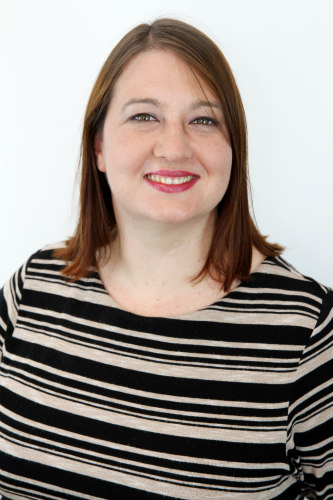 I find that in most industries, organisation is a struggle and having a great administrator can make all the difference. Just having paperwork and files to hand, in a streamlined and organised way can alleviate stress. It also helps to ensure a much smoother day!
Previously, I've worked as part of a management team in a diverse range of sectors gaining experience in Health & Safety, Ops, Marketing, Retail and HR. I moved up to Head Office where I took a key role in HR and customer services.
After having my daughter, who is now four, I joined a local company where I was able to bring all my skills together in a training office environment. There, I added bookkeeping and social media to my bow!
Accounting Clarkes has an authentic 'family feel', and it's fantastic to be part of somewhere that has a real commitment to customer service.
I'm working on inputting data into our new system to help efficiency in our business. I also gather all our client information to make sure we have everything we need. I'll be working on some bookkeeping shortly too.
I'm best at organising and troubleshooting, bringing environments up to a smoother and more organised way of working. I see someone having trouble with something or not enjoying it and think 'I can do that – I'm sure!' It's just one less thing they have to worry about. I'm happy making other people happy!
My daughter is amazing and has endless energy and curiosity, so we're often making some kinds of crafts or out for nature walks. When she's (finally) asleep, I love to read fantasy novels, watch movies, or sing in my local Rock Choir— who I broke a Guinness World Record with.
When it comes to snacks in at the office, I do love chocolate. However when it boils down to it, custard creams are the best!
Numbers know-how: An accountant invented bubblegum. Yep, Walter Diemer, a US accountant who worked for the Fleer Corporation in the 1920s was embroiled in numbers by day and bubblegum by night.
Contact us for more information on how we can help your business.