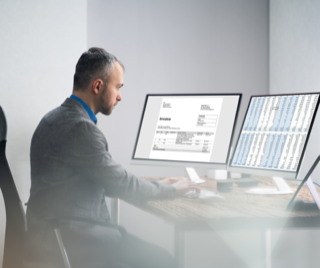 We frequently come across the fact that business owners rarely use their accountancy software to its full potential. They are comfortable using it to send out invoices, quotations, and track payments (some even go as far as submitting their self-assessments) but that's it!
There is SO much information feeding into your software and all the insights are sat there waiting to be discovered. It's such a waste that business owners don't know what's in there (remember our blog on "you don't know what you don't know") so we've decided to do what we can to put that right. Here's an insight into what you're missing and how to go find it!
Pre-defined reports which are already part of your subscription

We work with all the major accountancy software providers (Xero, QuickBooks, Sage, FreeAgent et al) and they all have a reporting section to navigate to when you login. There's no need to build a report from scratch (or revert back to an Excel document), they all have pre-defined accounting reports set up and ready to go. The typical high-level reports you'll see:
– Profit and loss (view your income and expenses over a period of time)
– Balance sheet (a summary of what your business owns and owes at a given point in time)
– Cashflow forecast (an estimate of the expected flow of cash in and out the business over a period of time)
Our best advice here is take a look at each report and build your understanding of what the report is telling you.
A word of warning – the reports are only as good as the data feeding into them
Put in the nicest way, putting rubbish in will mean you get rubbish out. For example, the cashflow forecast will be most effective if you input all your expected billing (when it's likely to be paid) AND your known expected outgoings.
If you had to, you could write a list of all your expected business costs for the next 12 months. If you're unsure, use all the costs you paid in the previous 12 months as a starting point. Rather than hold that information in your head, input it into your software so that when you run that report it's as accurate as it can be.
It will help you to spot cashflow issues if you have a run of bad luck with late paying clients – and it might even incentivise you to keep on top of them!
Customise the reports to your business – not forgetting the accounting dashboard
Once you're a bit more familiar with the reports, customise them to meet the needs of your business. Your accountancy software provides standard templates that fit most businesses but to get the most insights you'll need to tailor them. If you're unsure how to edit the reports, there's normally a help or FAQ section to assist – sometimes they have short video clips to show you exactly what to do. If all else fails, ask your accountant.
We also recommend customising your accounting dashboard or the overview page you first see when you login. Here is where you want to be able to get a clear snapshot of the financial position of your business. Ask yourself "what information do I need to make daily decisions about my business?"
Once you've got the basics right, then move to the add ons
From our experience, the standard accounting reports are included with any basic subscription from the main software providers. As you start to dig deeper into the insights or you add more automation into your transactional processes, you may wish to explore add ons which usually come as an added cost (typically a monthly subscription fee). Typically, the value of these add ons lies in:
– Saving you time
– Improving the customer experience i.e. adding a payment system like Stripe or Zettle
– Helping you to track business costs more accurately i.e. electronically capturing receipts with Dext
– Helping you to track billing time for clients i.e. MinuteDock.
What your basic accountancy software subscription should be doing for you:
– Showing you your financial position in real time
– Giving you an understanding of what is going to impact cashflow in the near future
– Enabling you to make smart business decisions
We always have time for our clients if they are wanting to get more from their accountancy software. It often prompts great conversations about their business! If you like to explore working with Accounting Clarkes as your accountant, let's have a chat. There's no obligation with an initial meeting but we could find we're a great fit and we can help your business to grow. Call us on 01252 612484.